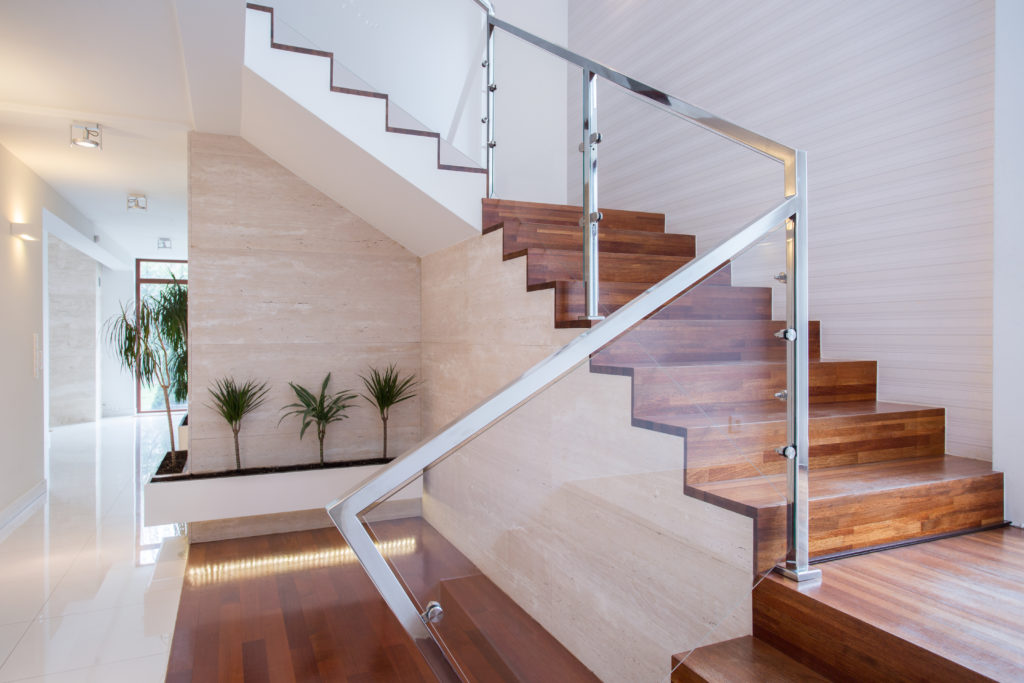 Have you ever considered the design of your stairs? Even though they're a prominent feature in many two-story homes, the stairs are often overlooked. Our team at Progressive Builders believes it's all in the details, so we're here to give you a few tips to help you update the look of your stairs and railings.
Paint it all.
The easiest renovation to make to your stairs is to paint them. If you have carpet, consider painting the railings to spruce things up in a subtle way. If your home has treads and risers made from another material, paint is an easy way to add a notable different.
Add some glass.
Use glass for your railings if you want to add a modern look.  A glass guard with a handrail made out of the material of your choice can help make your room look more spacious than it is.
Refinish it.
Painting the trim of your stairs the same color as the risers can work wonders if you're trying to renovate the look of them. Finishing them off with a new coat will make them look brand new in no time.
Try horizontal bars.
Getting horizontal bars on your stairs is another way to modernize your look. Not only does it add an extra bit of safety, but it is also a nice change from horizontal bars that are usually used for stairs. Horizontal bars are easier to climb, so if you have young kids, it's important to ensure they are safe.
Cupboard under the stairs.
Create storage under your stairs by adding a cupboard. This is the perfect way to utilize the idle space and create some extra room. If you're not using up that space already, talk to a designer to see how the stairs in your house can be transformed into storage space.
Are you thinking of updating the look of your stairs? Let us help by contacting Progressive Builders today. We can help you through the process of remodeling your staircase or any other part of your home.