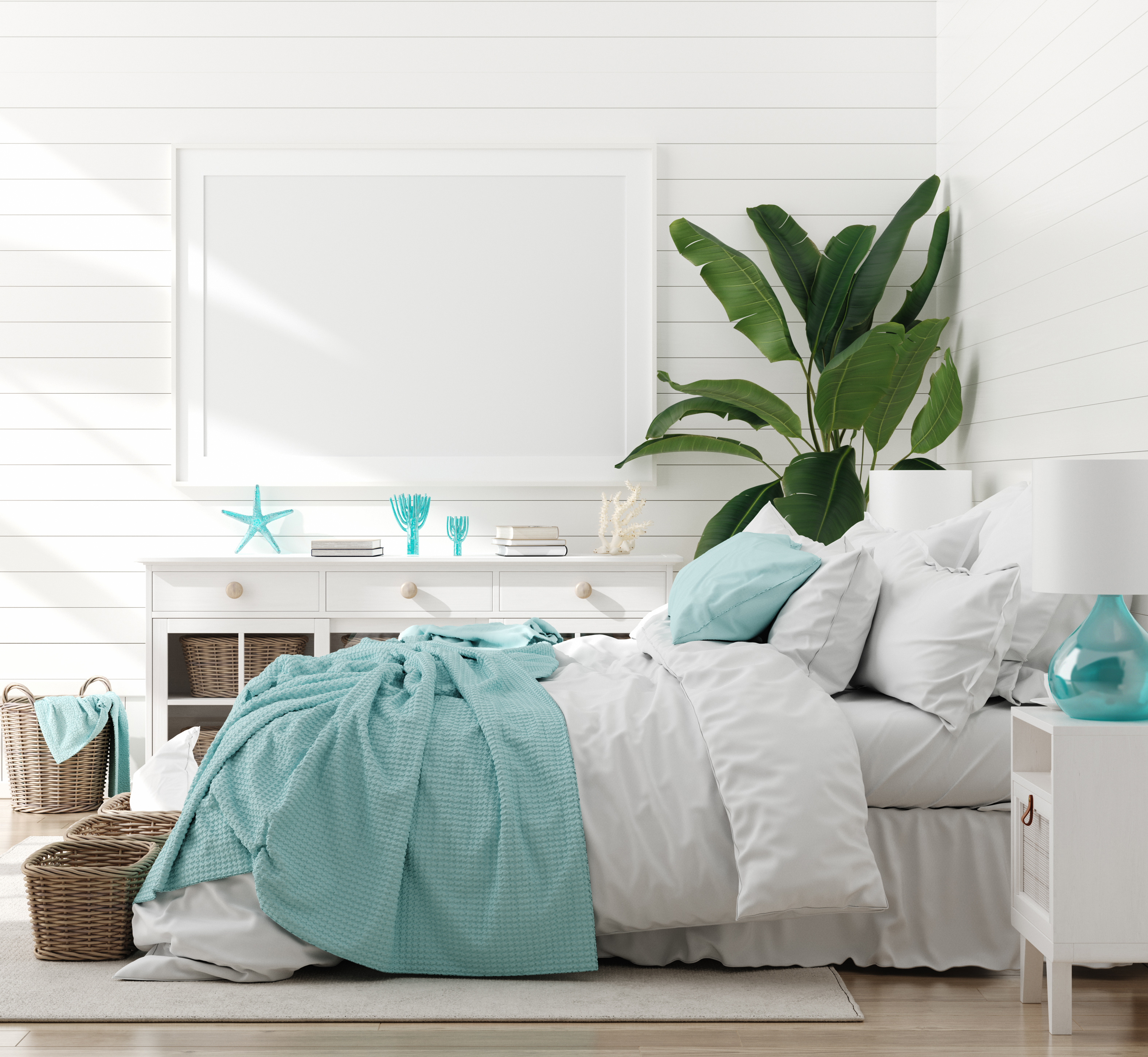 Coastal style is a design concept inspired by beachfront living. However, you don't have to live on the beach to incorporate its fresh and colorful elements in your home. Here are some coastal style tips you can apply to any room, according to the residential design gurus at Progressive Builders:
First, you need to know what coastal style represents (and what it doesn't). It should be open and breezy with light colors and natural furniture/accessories. It should be very casual and relaxing. It should not be heavy, dark or over-cluttered with too many layers of décor.
The furniture you choose will go a long way toward giving you that coastal style. You want to lean toward comfort and relaxation with natural wood finishes, light colors and cheerful accents.
One way to incorporate coastal style into a room (especially if you want that distinct New England feel) is to use nautical décor like charts, flags, ropes, ship paintings, lantern lights and other sailing-inspired touches.
Light Natural Bases with Colorful Accents
To achieve a nice beachfront feel, use lighter and more natural colors (whites, sands and wood tones) as your base color for walls and furniture. Then, you can add splashes of color with the blankets, pillows and other décor.
If you prefer a more tropical coastal style that's inspired by turquoise water and colorful flowers, you can bring in shells, a brighter color palette and furniture made from bamboo, teak or rattan. Bring in some tropical flowers or palm fronds to take your tropical room over the top.
Most coastal-inspired designs will make it feel like summertime all year round with a comfortable breezy style. This means bright with a lot of natural light and elements that make you feel relaxed from the moment you walk into a room.
When you want a kitchen that feels like a gathering place, a coastal style is ideal. It offers a comfortable space and welcoming light with natural textures to make any guest feel right at home. A large kitchen island that everyone can hang around is a very popular component of a coastal kitchen.
A coastal style bathroom will also feel breezy and light with a neutral light color base and bright colorful accents to provide that seaside look. Greens, blues, aqua and turquoise are all great accent colors for this kind of bathroom design.
We hope you find these coastal style tips helpful. For all your residential design, restoration and renovation needs, you can count on the pros at Progressive Builders. We're here to help for any job, big or small, to make your home the space you want it to be. Contact us today for a no-obligation design consultation.