Are you envisioning a bathroom remodel in the near future? When planning out this remodel, there are several factors to consider. In between all of the budgeting, planning, and demolition, one option that homeowners often neglect is the opportunity for a "green" bathroom remodel. This is possible with nearly every aspect of the bathroom—from the lighting to the cabinetry to the faucets. So, if a loo remodel is on the horizon, consider the following green bathroom remodel possibilities.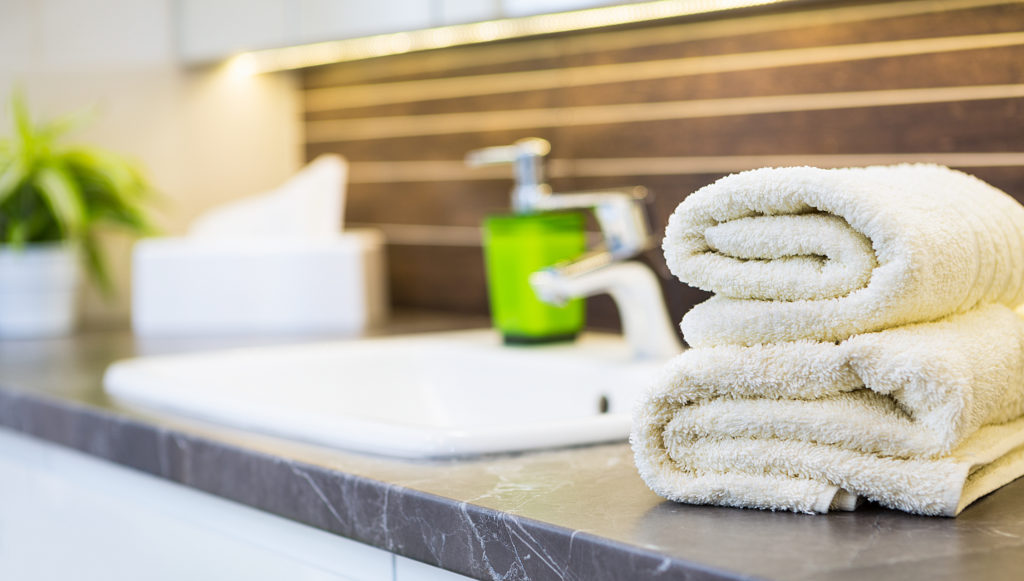 Faucets and Showerheads: According to the Environmental Protection Agency (EPA), the nation would save over $60 billion in water annually if every household switched to energy efficient faucets. In addition, about 17 percent of a household's water consumption comes from showering. Installing energy efficient faucets and low-flow showerheads can reduce water usage by about 30 percent, and all without reducing performance. They come in all shapes, sizes, finishes, and prices.
Countertops: For homeowners that want every aspect of their bathroom remodel to be eco-friendly, a recycled countertop is a viable option. These types of countertops look like stone, glass, or granite, but are actually made from materials such as recovered newspaper and soy flour.
Lighting: Install LED lights or use Energy Star certified bulbs in the bathroom fixtures. They use about 75 percent less energy than normal light bulbs and will no doubt lower your electric bill.
Toilets: Can you believe that toilets account for nearly 30 percent of indoor water usage in a home? Crazy, huh? Most of this is the result of water leaks and inefficient flushing. The EPA estimates that these types of toilets could save nearly 2 billion gallons of water per day across the country. To break it down, a family of four could save nearly $2,000 in water bills over the life of the toilet.
At Progressive Builders, we pride ourselves on recommending green products to our customers. With every energy efficient faucet, showerhead, and toilet we install, we are doing our part to conserve water. If you have any questions about energy efficient fixtures for your green bathroom remodel, contact us today.