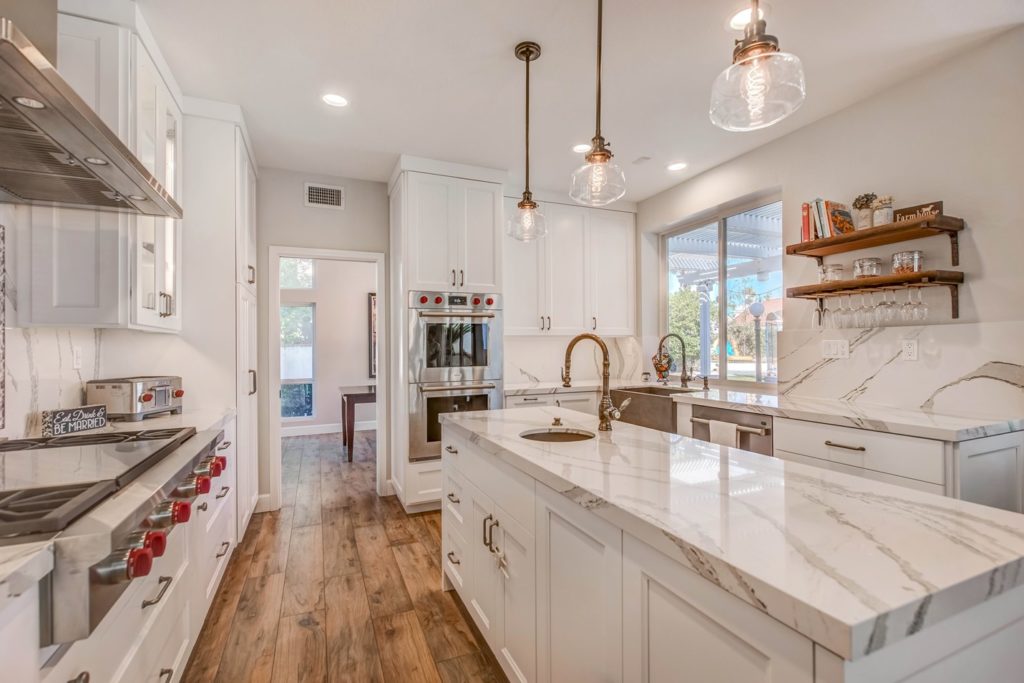 It's a new year, which means there are new home design trends and tastes on the rise. Starting with a fresh slate also gets homeowners wondering about how to renovate and redecorate living spaces. Need help keeping up? Progressive Builders is happy to share five kitchen remodeling trends forecasted for 2018.
Ultra violet.
Pantone officially announced Ultra Violet as the color of the year! In addition, one of the most popular kitchen trends is to use bold colors to create drama and intensity. Violet creates a feeling of luxury and elegance, so think about painting a wall or adding some violet to your kitchen space.
Wood panels.
For some, wood paneling makes them think of recreation rooms in the 1970s. While wood panels can harken back to those times, it's coming back in style and making its appearance in kitchen remodels. If natural wood goes with the look you want, use white wood for a sleek and modern outcome.
Contrasted marble.
One of the "it" things for kitchens in 2018 are high-contrast marble countertops. These not only make a statement, but they are also perfect for serving as a focal point, like with a center island. This trend is predicted to remain in style for years to come.
Mix-and-match finishes
Instead of going for monochromatic stainless steel that matches, more and more homeowners are mixing things up – literally – by choosing appliances and accessories with different finishes. Just be sure not to go too crazy with the variety of finishes, as it can make the space look cluttered and chaotic. If you do it right, the final result will create a one-of-a-kind, cozy space.
Side-opening ovens at counter height.
Side-opening ovens can be mounted to counter height. Not only does it make the space look more contemporary, but it also makes cooking a breeze. You don't have to bend down to take out a roast or a cake. Instead, you can comfortably slide it out, making the process more ergonomic and accessible to all the cooks in the home.
Start your new year off with a fresh, new look! If any of these kitchen trends spark your interest, contact Progressive Builders. Our experienced team of contractors can help design a kitchen remodel that is functional, beautiful and on trend. To learn more about our services, contact us today!