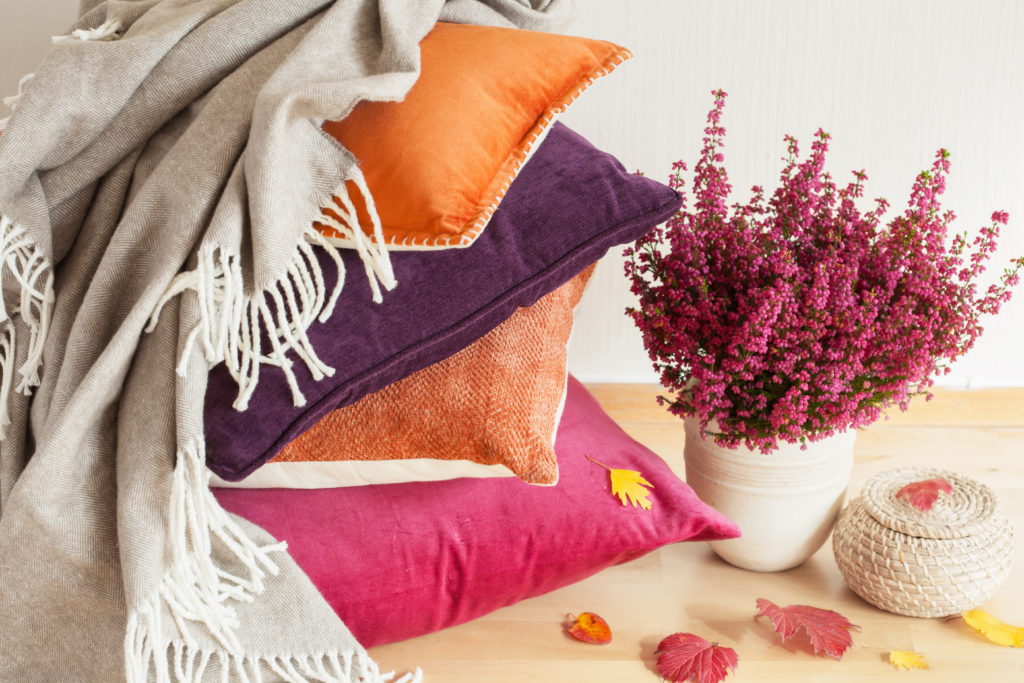 Fall is officially here, and with this new season comes cooler weather, orange leaves, and fireplaces that make your home feel cozy. Most Southern Californians don't get to experience the crisp air and turning of leaves, which is why now is the best time to embrace rich, autumnal hues in your home decor.
Here are five ways to bring a splash of fall into your home.
Warm up the walls.
Sure, painting your walls is a permanent change that will last beyond the fall season, but if this choice is right for your space, painting can be a wonderful, cost-effective way to bring rich color into your room.
Add a red rug.
A large red area rug can contrast a cozy seating area by setting the tone for casual conversations or relaxing by a fire. If you have wood furniture or golden accent decor, use them to offset the dramatic red.
Bring in soft decor.
If you opt for using dramatic and contrasting colors, soften them with lighter pieces, such as a neutral area rug or coffee table. This technique is simple but effective, since it doesn't require changing out major pieces.
Include pops of color.
Red is a great color to accent many palettes, even when it forms a contrast with other pieces of furniture. If a large red area rug is too dramatic, consider feathering in a red throw or red pillows.
Introduce artwork.
Whether it's a large abstract painting or a red-tiled wall, showcase your creative side by including pieces of art. Stick to warm hues, such as brown, gold and red to create a cozy, fall vibe.
Fall won't last long, so now is the best time to get started on your autumn transformation. If you're looking for a bigger seasonal revamp, contact Progressive Builders today! We'll help you make your home feel cozier, just in time for the holidays.