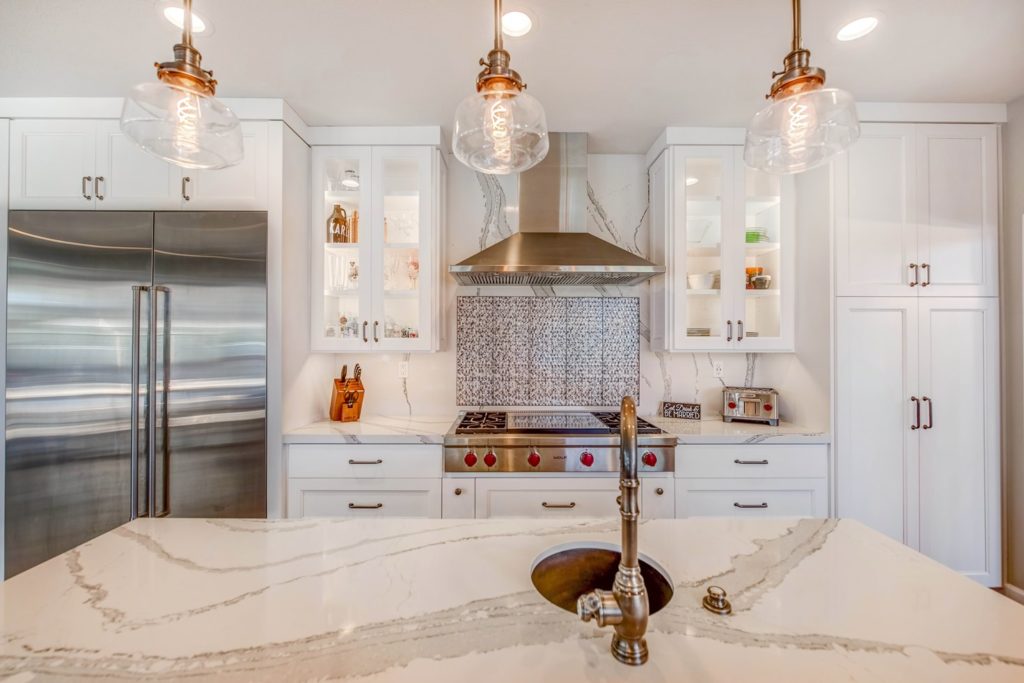 When it comes to lighting, choosing the wrong light fixture can wreak havoc on the design of your space. It's important to go for fixtures that are harmonious with your living space and not too overpowering.
Want to brighten up your lighting game? There are a few types of lighting fixtures that work most of the time for any home. Here are three to try:
Flush-Mount Lighting
Most often, flush-mount lighting is one of the most common choices we see in home remodels. With this kind of lighting, the fixture leaves little to no gap between itself and the ceiling, making it look seamless and modern. Most homeowners opt for this type of lighting because of how it illuminates the whole room with bright light. In areas where clarity is important, like the bathroom and kitchen, brightness is even more important. However, in other rooms, this amount of light may appear somewhat harsh. If you find yourself squinting from too much light, consider choosing lower-wattage bulbs to soften it.
Recessed Lighting
This lighting option is completely embedded in the ceiling. They are inconspicuous, which makes them useful if you're looking to draw attention to a specific area. You can play with the focal points of the light with directional recessed lights that can be beamed toward a certain spot, such as a painting or sculpture. The design of recessed lights also makes them ideal for places with low ceilings. With this style, it seems that the smaller the lights, the more refined they will look.
Pendant Lighting
This lighting received its name because of how the fixture suspends from a chain or a cord. A popular example of this type of lighting is chandeliers. Because they hang, it's best to place pendant lighting over tables and counters or in rooms with extended ceilings. This is to ensure that the beauty of this look does not impact the practicality of it. After all, you don't want a taller guest to find themselves bumping their head on the light if they get up too fast!
Lighting is one of the easiest and least expensive ways to transform the look of your home. If you are interested in remodeling your light fixtures or any other space in your home, contact Progressive Builders for help. Our team will sit down with you and plan out every stage of the remodel to make sure it is exactly what you envisioned. For more information on our services, contact us today!