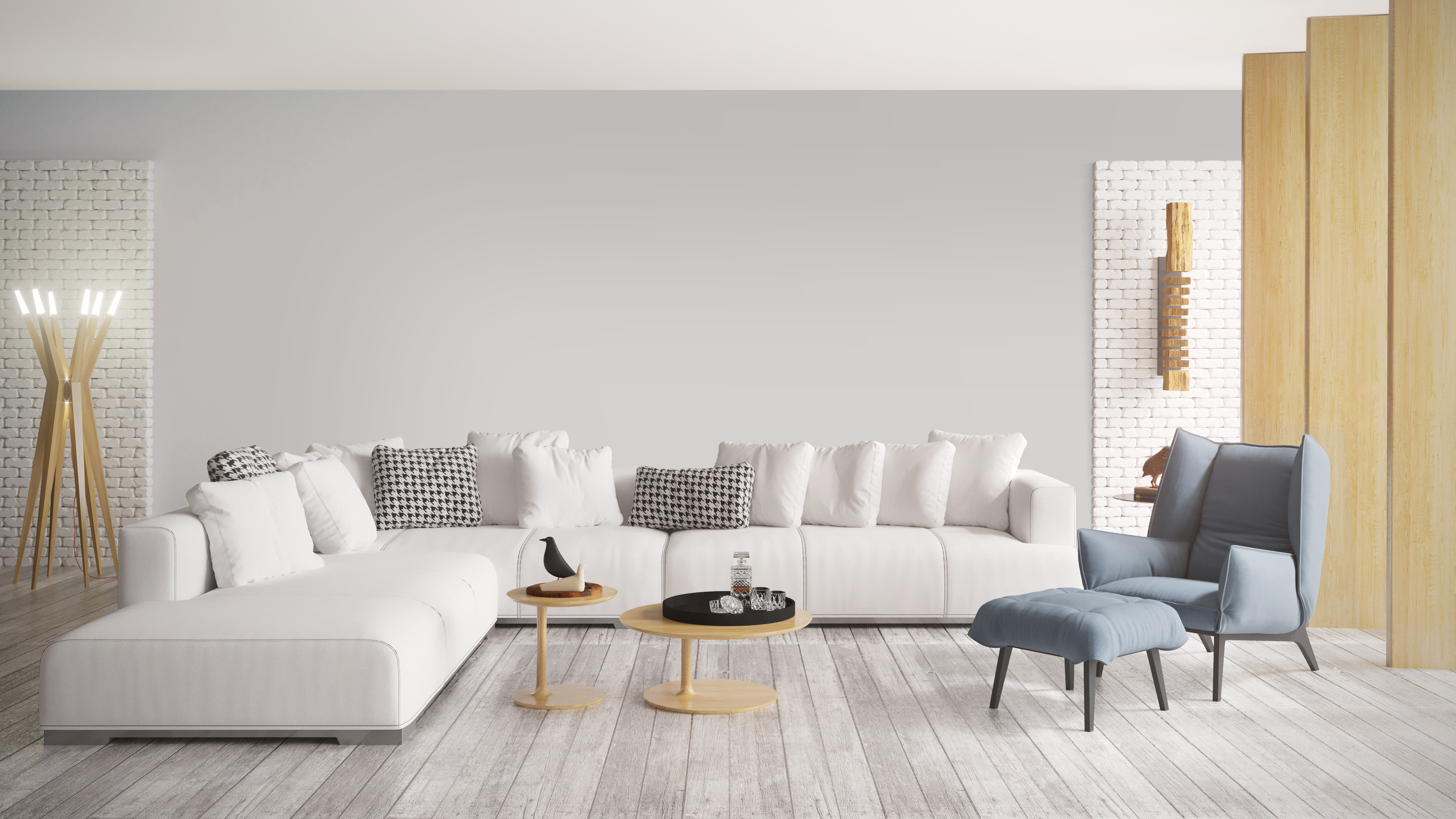 Tastes in home design and décor generally fall within a spectrum. Some people naturally prefer a classic, traditional style that tends to have features many see as timeless. Others want to be as contemporary as possible, typically preferring clean lines and an understated color palette. The truth is a lot of us fall somewhere in between these two extremes, preferring a mix of classic and modern elements.
What is Transitional Style?
This is why what is known as the traditional style has become so popular in today's homes. It finds a happy medium that blurs the lines and blends together qualities that you may like about classic and contemporary looks.
Transitional style is all about embracing simple and timeless comfort without sacrificing contemporary elegance. It can involve updating classic designs or pairing both styles together. For example, imagine modern marble counters with classic Shaker cabinets in your kitchen. When done right, the styles can mesh beautifully. The colors, textures and patterns can play off each other in every room in a way that lends unique harmonies to a home.
On the other side of the coin, it's important to understand what transitional style is not. It is not overly eclectic with too many style ideas forced together. It is not too trendy. Although a transitional style may incorporate new trends, the goal is to still have something that feels somewhat timeless even though it incorporates fresh touches. At the same time, a transitional style should not incorporate too many traditional design elements, like embellishments and ornamentation, that could fight against the clean lines of contemporary styling.
Transitional Elements
Neutral and serene colors are very popular in transitional design. We're talking cream, taupe, chocolate browns, grays, soft blues, sage green, grayish-blue—colors that won't overpower the room. Furniture with clean profiles and gentle curves will provide a nice touch, though comfort and functionality should also be considered. In general, a less-is-more approach can give a contemporary feel without having to go so ultra-modern with furniture and décor.
Here are some elements to incorporate into a transitional kitchen or bathroom design:
• Shaker cabinets – simple and classic
• Marble or quartz counters – light and elegant
• Natural wood – warm and timeless
• Neutral colors – clean and inviting
• Neutral bathroom tile or stone – form and function
Achieve Transitional Style with Progressive Builders
If you would like to explore the transitional style and are ready to start renovating or redesigning any room in your home—or the entire home—contact the home design and construction experts at Progressive Builders for a free consultation and to get started on your next big project.