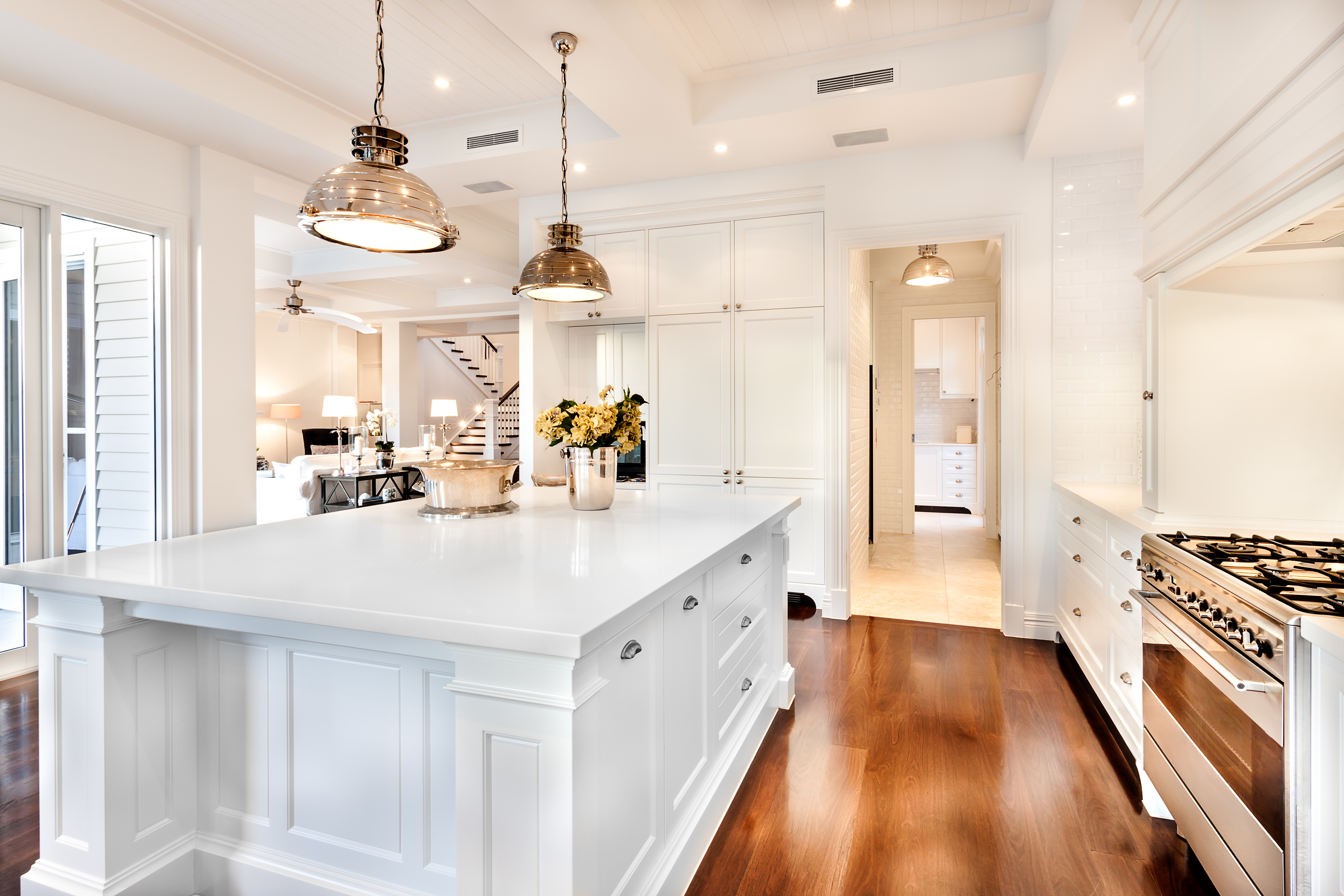 When it comes to designing a new kitchen or remodeling an old kitchen, most homeowners will give a lot of thought to colors, materials, appliances and the layout of shelves, countertops and drawers. Unfortunately, lighting is often overlooked until late in the process.
In all reality, lighting should be one of the most important elements in a kitchen design. It not only showcases the beautiful kitchen you've designed, but it performs an essential function. The kitchen is one of the most used rooms in a house. Good lighting is indispensable, whether preparing food, cleaning up, eating, or just socializing. .
Here are a few kitchen lighting tips from the home construction gurus at Progressive Builders:
1. Light Up the Counters
A common kitchen design mistake is to put a lot of attention into lighting up the whole kitchen, primarily with ceiling lights. Although good ceiling lights are important, they tend to miss counters and stovetops, where a lot of the work in a kitchen goes on. Under-cabinet lighting can bring light to where it's most useful.
2. Minimize Shadows
When planning lighting, it's also very important to consider shadows. Think about how natural light affects the room during different parts of the day. In addition, consider where you will be standing when working in the kitchen so lighting can be placed to avoid casting harsh shadows while you work.
3. Use Natural Light
If the kitchen is used a lot during the daytime, don't forget to incorporate natural light as much as you can. You can save money on your electric bills and enjoy the inviting warmth of natural sunlight during the day.
4. Line Up Your Recessed Lights
Some kitchens just have a few recessed lights over the counters and cabinets, but consider a longer line of recessed lights that will evenly illuminate the space and will also give you flexibility if you don't need to have all the lights on at once.
5. Consider Accent  and Utility LIghting
Lights installed over shelves, inside cabinets, and under sinks can further eliminate dark spaces in a kitchen and be helpful when it comes time to dig around for a new sponge or find something tucked away in the back of an otherwise dark space
6. Install Dimmer Switches
Dimmers are inexpensive and fairly easy to install, but they really can make a difference (especially in a kitchen). You don't always want or need the kitchen to be super bright, so it's a nice easy way to change the mood in the room.
These are just a few kitchen lighting tips to consider, whether you are doing a full kitchen remodel or just making some upgrades. Progressive Builders is here to help with all your kitchen design and construction needs. No job is too big or too small for our residential construction team, so contact us today for more information or to schedule a kitchen renovation consultation.