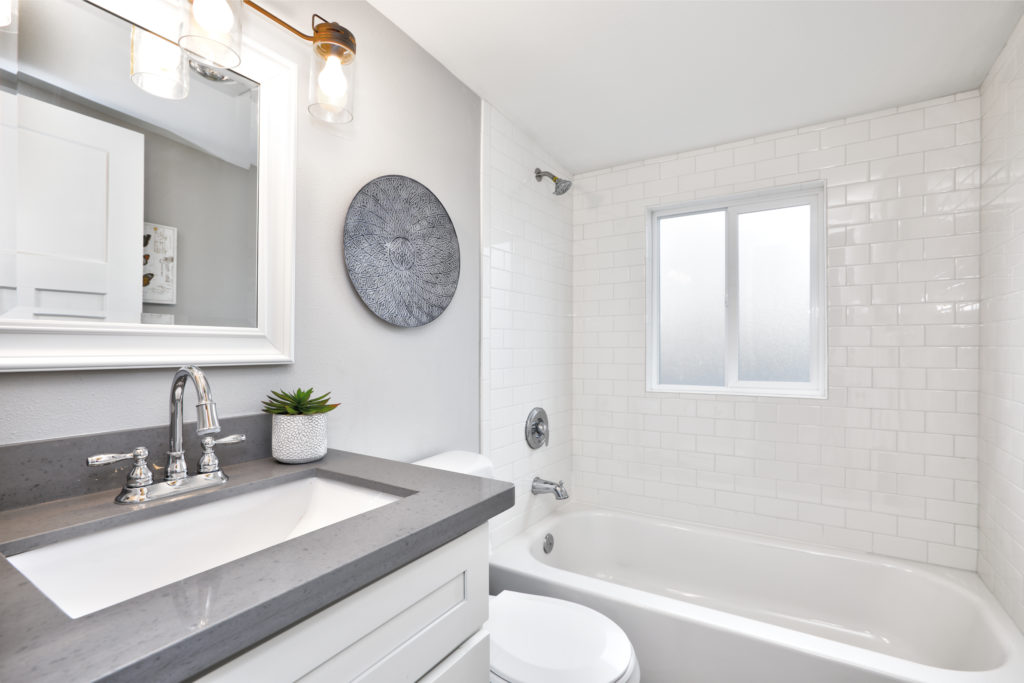 Most average home bathrooms are 8 feet by 5 feet. That surely does not seem like much room, especially by the time you get a tub or shower, toilet and vanity in there. You might be surprised how a few alterations and creative design choices can maximize your limited bathroom space and make it feel a bit roomier than before.
Here are five ideas from Progressive Builders on how to expand your bathroom space:
Removing Walls or Partitions
Many older bathrooms might have a small wall or partition (often between the sink and toilet) that is there to add a little privacy. It's not really necessary, especially if you close the door while doing your business. Knocking out little walls and partitions can really open up the space and make the bathroom feel bigger.
Modern Design
Old bathrooms with old fixtures may offer a little charm, but they often lack convenience and rarely get the most out of the limited space. By installing modern sinks, cabinetry, toilets and showers, you can improve the look and functionality of the bathroom while making the most out of the room you have to work with.
Colors, Textures and Lighting
Having the right combination of colors, materials and lighting will really help improve a bathroom. Nice tile work, lighter colors and pleasant lighting will make a huge difference. You can make your bathroom design fit your style while making it feel more modern and comfortable.
Add a New Bathroom
Some homeowners will get really creative and add an extra bathroom where there wasn't one before. Perhaps it's in a basement or an old storage closet. Perhaps you take up part of a large garage to add in an extra room. If you stick with the standard 8×5 feet or go smaller with a half bath, you really don't need much space. Obviously, converting an unused space into a fully functional bathroom isn't easy. You will want to work with an experienced contractor and plumber to get the job done right.
Talk to a Contractor
Before you start any remodeling project, it's a good idea to talk with someone with experience in such projects. Progressive Builders specializes in renovating kitchens and bathrooms. We know how to take a cramped and outdated bathroom and reimagine it to be something special that will feel more comfortable and roomy.
Contact Progressive Builders today for a bathroom remodel consultation and to learn more about our custom residential construction services.