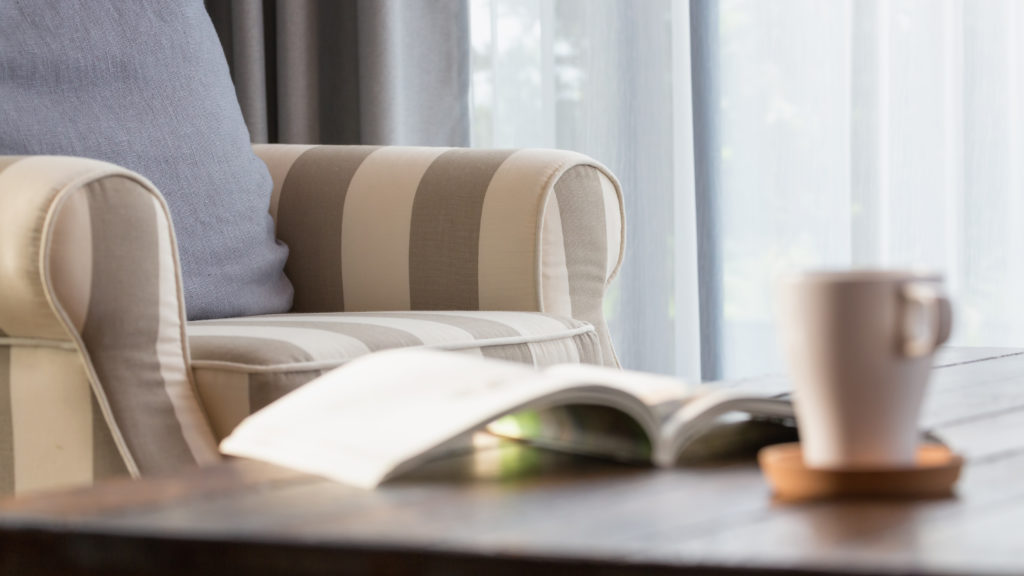 It's that time of year where the days are getting shorter and the nights are getting colder. Though your outdoor activities may be put on hold, it doesn't mean that your wellbeing should suffer. Here are a few ways that you can tweak your space to make the most out of the colder months:
Embrace the light.
The days are shorter this season, so take advantage of every ounce of daylight by opening up curtains during the day. When the sun goes down, boost indoor light with lamps and candles. Add a holiday touch by hanging up fairy lights on the mantle or coffee table.
Check your heating system.
Make sure that your home's heating system is stable and running smoothly. This includes inspecting your fireplace, stove, fire extinguishers and all smoke detectors to avoid potential safety problems.
Boost the air quality.
Winters tend to be very dry, especially in Southern California. In addition, blasting the heat throughout your home can reduce the air quality. Add in some moisture by bringing in a humidifier to make breathing more comfortable. Having a few extra houseplants can also help purify the air while adding a lovely touch.
Get productive.
Whether it's laundry that needs to get done or that one lightbulb that needs to be replaced, all it takes is a day indoors to get some overdue tasks finished. This is also your time to jot down your home goals for the new year. Still wanting that room renovation in 2018? Create some mood boards and get your thoughts out on paper!
Embrace the cold days to come with help from Progressive Builders. We're here to answer your questions and help with any of your home renovation needs. Give us a call today!